The last standing original Media Ghoul, Justin has been recording podcasts since 2014. After producing multiple shows for the original Media Ghouls network and a brief hiatus, Justin relaunched Media Ghouls in 2016. Justin's decades of life experience have granted him an extensive knowledge of film, television and comic book culture. Many have tried to figure out Justin's true age, but trust us when we say the truth may shock you. Justin remains a big fan of just about every major franchise and has made a habit of counting the minutes he enjoys of each and every Star Wars movie. It's the only way to truly know which one is his favorite. He's most well known for his legendary plumber Crack.
Ian is Justin's former boss, yet some would argue he still holds that illustrious position. Having met Justin at the comic book store, it goes without saying that Ian is a huge geek. While often the butt of many a Nando "joke," Ian does his best to maintain a level of professionalism in his podcasting career. He consistently fails. A Song of Ice and Fire, Star Wars, Harry Potter, Twin Peaks, and Dragon Ball are just a few of the franchises Ian tries to maintain a encyclopedic knowledge of. He doesn't like to admit he's wrong even though he often is, something Fernando takes pleasure in pointing out.
Media Ghoul's resident "little guy" is the sole reason we are not a family friendly show. What he lacks in height, he more than makes up for with bad, often inappropriate jokes. Fernando is occasionally funny, but in his twisted mind, every joke lands every time. This delusion only drives him to push the limit of what he can and cannot get away with on the podcast. If something fucked up is said on the show, 98% of the time it came out of Fernando's mouth. Having known Ian since the 4th grade, their banter is legendary in its ability to derail the show. He's most well known for choosing the worst movie we've ever reviewed.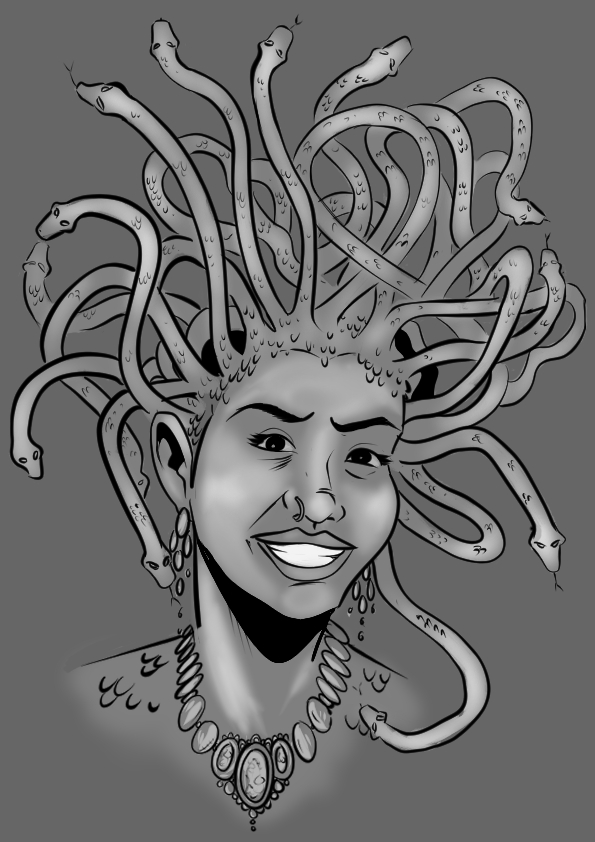 With the superpower to shoot daggers through Fernando's ego, Emelynn is a force to be reckoned with. Her musical education makes her the authority on any and all musical topics on the show. Her talents also include patience for the boys' antics and the ability to destroy one's self-worth with the rare insult of her own. Emelynn enjoys most of the Disney movies we review and can tell you a lot about the music and how it services the story. One of Media Ghouls' greatest failures is recording the Fantasia episode without her.
It's a toss up over who's the biggest Disney fan on the show, but given how Heather prefers to only hop in for our monthly Disney episodes, it's safe to say she's near the top of that list. With many a visit to Disneyland annually, Heather knows the parks inside and out. Beauty and the Beast is her personal favorite Disney film and Belle her favorite princess, but it's safe to say she's down to watch any Disney movie on any given day. Most of the time she can be heard on the show nervously laughing at Fernando's really atrocious jokes. Something the rest of us are sadly used to.